2017 November 13th-15th
DeVry University (Pomona)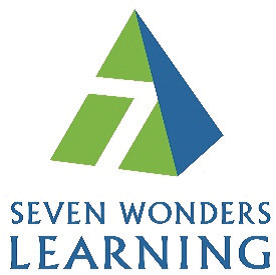 Do not miss this opportunity - special rate for PMI members for a 3-day ITIL® course & exam (worth over $1,800) from Seven Wonders Learning.

We are offering extra discounts to PMICIE Chapter members so this is great value at only $800, plus additional discounts for military members and PMICIE Chapter volunteers.
ITIL, Information Technology Infrastructure Library, is a set of detailed practices for IT service management that focuses on aligning IT services with the needs of business.
The goal is to improve efficiency and achieve predictable service levels. It has been adopted by organizations across the world.
REGISTER BY CLICKING HERE
Professional Biography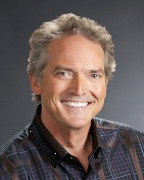 WILLIAM COOK PMP®, M.Sc., ITIL® Expert is the founder and CEO for Seven Wonders Learning, a training and consulting services company founded in 2001 and headquartered in Las Vegas, Nevada. Bill has over 20 years of management experience including 6 years as a public sector CIO, 6 years as an IBM Systems Engineer and 3 years as a National Education Manager for Autodesk.
Bill holds a Bachelor's Degree in Engineering from Cal Poly and a Master's in IT Management with an emphasis in digital security. He also holds an IT Infrastructure Library (ITIL®) Expert Certification and an ISO/IEC 20000
Consultant/Manager Certification in IT Service Management. In addition, he holds a Project Management Professional (PMP®) Credential from the Project Management Institute and a Control Objectives for Information and related Technology (COBIT®) Certification from the IT Governance Institute.
Bill is a recipient of the California 2001 Malcolm Baldrige Quality Award and is a recognized public speaker on IT management issues with both domestic and international engagements in North America, South America, Europe, and Asia. Bill and his IT accomplishments have been featured internationally on Tech?TV and in numerous IT publications including Network World, InfoWorld, Internet Week, and Information Week magazines. He is the author of the ITIL® v2 Foundation curriculum delivered worldwide through IBM Global Learning Services. His client engagements include many well?known public and private sector organizations such as IBM Corporation, Charles Schwab, Ford Motor
Company, Philips Electronics, University of Miami, MGM Resorts International, State Street Bank, and International Game Technology (IGT).
Bill's real?world management background combined with his engaging and energetic presentation style create a uniquely effective experience for his students. Bill's student exam pass rate is nearly 100%.
Prerequisites
There are no prerequisites for the course and it is open to everyone.
Attendees will earn 20 Professional Development Units (PDUs) and the EXAM is included with the fees.
Location
DeVry University - Pomona Campus
901 Corporate Center Drive, Pomona, CA 91768
Free Parking
Dates
November 13 - 15, 2017
9:00 AM - 5:00 PM
Schedule
Day 1 (9:00am to 5:00pm)
Course Introduction
ITIL® Background
Service Lifecycle
Service Strategy
Service Design
Practice Exam Questions
Homework Assignment
Day 2 (9:00am to 5:00pm)
Review Day 1 Homework Questions
Service Transition
Service Operation
Continual Service Improvement
Homework Assignment
Day 3 (9:00am to 4:00pm)
Comprehensive Course Review
Review Day 2 Homework Questions
40 Question Simulated Exam
Review 40 Question Simulated Exam
Additional Sample Exam Questions
ITIL® Foundation Certification ExamProject Cost Management
Fees
PMICIE MEMBER DISCOUNTS
Discount amounts that will be reduced from the regular price of $1050; for members of the PMICIE
$350 - PMICIE Volunteer (Contact

This email address is being protected from spambots. You need JavaScript enabled to view it.

)
$250 - PMICIE Chapter member (Will need a code from

This email address is being protected from spambots. You need JavaScript enabled to view it.

before registering)
MILITARY DISCOUNTS
Discount amounts that will be reduced from the regular price of $1050; for member of the US Militar
$350 - Military Discount (Contact

This email address is being protected from spambots. You need JavaScript enabled to view it.

)
PMI MEMBER DISCOUNTS


$150 - For PMI Members without memberships to PMI-LA or PMI-CIE
Fees include a continental breakfast (if you arrive early) and a light lunch.
REGISTER BY CLICKING HERE
Registration and Payment
Registration will close on Friday, November 10. Walk-ins are not accepted.
Cancellation Policy
All cancellations must be communicated via e-mail to the VP of Finance at This email address is being protected from spambots. You need JavaScript enabled to view it..
This event may be canceled or postponed, though all efforts will be made to avoid doing so. If canceled or postponed, notification will be made to all registrants via email.
Questions
Contact Keith Birch
This email address is being protected from spambots. You need JavaScript enabled to view it.