October 13, 2020 Virtual Meeting: Ragip Uzuner & Bill Parris
Presentation #1: Ragip Uzuner, PMO Manager at NextGate Solutions - Alphabet Soup: Nontechnical PM in a Technical World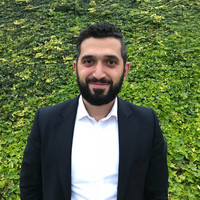 Presentation Summary: Found your nontechnical self in a technical environment? Is there an acronym in every meeting you're not familiar with? I will present my experience managing client facing and internal technical projects with very technical teams, without a technical background myself. This session will give you ideas on how to tackle the 'alphabet soup challenge' many of us face and remind you that you're not alone! At the very least you might get a good laugh.
Speaker Biography: Ragip Uzuner is a PMO Manager at NextGate Solutions working to improve Professional Services project delivery for his clients. Ragip is passionate about continuous learning having earned his PMP, ITILv4, an MBA from Cal Poly Pomona, and dabbles with programming languages like Python and HTML.
Presentation #2:
Bill Parris- Updates coming in the Seventh Edition in PMBOK Guide.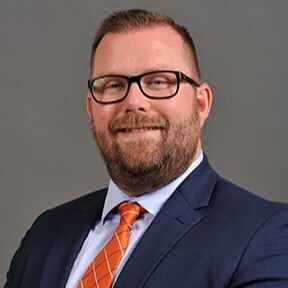 Presentation Summary:
All previous editions of the PMBOK Guide have been process-based, meaning that the primary, fundamental building blocks were processes, with their inputs and outputs connecting them and creating an integrated network that can be effective in projects. The updated Standard adopts a principles-based format in order to be more inclusive of the full range of approaches to value delivery, not just the predictive approach traditionally associated with project management.
Speaker Biography: The Principal Technology Program Manager for the San Diego Association of Government (SANDAG) which is a joint powers authority setting and implementing regional policy across such diverse areas as transportation, housing, criminal justice information systems and economic research. In his current role, Bill is responsible for managing the enterprise technology PMO and leading the Information Technology governance initiative. Bill has volunteered with PMI- for the last 6 years in a variety of roles, the latest as an English coach with his new chapter PMI Lima Peru.
Limited number of seats available for this virtual event. Register early.
1.5 PDUS
Agenda:
5:30- 5:45 Check-In and Chapter Update
5:45-6:15 Networking session
6:15-7:30 Speaker Presentation: Ragip Uzuner, Alphabet Soup: Nontechnical PM in a Technical World
7:30-7:45 Break and Networking session
7:45-7:8:15 Speaker Presentation Bill Parris:Changes in PMBOK7
8:15-8:30 Wrap-Up
A message from PMICIE Leadership
We have made changes to our dinner meeting format by switching to virtual only format. Several PMI Chapters and PMI Global have switched to virtual-only meetings. As of April 30, we have designated our chapter meetings as Virtual/Web Conference meetings until further notice.
As the COVID-19 pandemic continues to evolve, we will re-evaluate the format of our upcoming meetings and determine the appropriate format as public health information and guidelines are updated. We appreciate your continued support during this time.