February 2016 Dinner Meeting - Rancho Cucamonga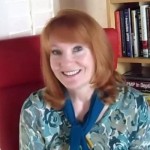 Presentation Title: Negotiating with Difficult People
PDU Category: Leadership
Presentation Abstract:
Why are some people difficult? It could be anger, fear or they just do not know any better. What you do know is that they are blocking your ability to move forward with just about any issue that requires a negotiation. YOU are not going to let that continue. In negotiations difficult people put up barriers. After our time together you will know recognize these five barriers and walk away with one or two strategies for navigating one or two of them.
Your reaction – The first barrier on the list is Y-O-U. When someone does not cooperate with you, you have an emotional response.
Their emotions – Of course BOTH parties have a role in this play. Perhaps the other party is coming from a place of fear or mistrust. To them it just could be a 'dog-eat-dog' world and they are going to be top dog.
Their position – It does not occur to the other party that you can work together and find a solution. Their entire negotiation toolkit consists of them taking a hard stance and refusing to give in.
Their dissatisfaction – They do not see the benefit in coming up with a solution that is beneficial to all parties.
Their power – If the other party perceives the negotiation as win-lose and they are coming from a place of power, they are going to do everything they can to win.
Speaker Biography:
Margaret Meloni is President of Meloni Coaching Solutions, Inc.; and is devoted to helping you successfully navigate the human side of the project world. She has supported project managers at organizations such as Occidental Petroleum, Northrop Grumman, Toyota Motor Credit, Southern California Edison, CalStart and arc.
Margaret understands that managing projects can be difficult. This is why her goal is to provide you with knowledge and skills that can be used on the job RIGHT NOW!
Margaret is a contributing author to the book 101Great Ways to Enhance Your Career where she addressed the topic of conflict resolution. She has also been called upon to contribute to articles in PM Network® and is a recipient of the UCLA Extension Distinguished Instructor award and the Deans Outstanding Service Award from UC Irvine Extension.
Agenda:
5:30-6:00 Check-In
5:30-6:15 Upcoming Event Loop
6:00-6:45 Dinner
6:15-6:45 Dinner Meeting Deck
6:45-7:00 Break & Speaker Presentation Setup
7:00-7:50 Speaker Presentation (Part 1)
7:50-8:00 Break
7:50-8:45 Speaker Presentation (Part 2)
8:45-9:00 Wrap-Up & Raffle
9:00-9:30 Networking
Tickets
$30.00 PMI CIE Member
$35.00 Non-Member
$15.00 Presentation Only / Student (no dinner)
$15.00 Presentation Only
Event Properties
| | |
| --- | --- |
| Event Date | 02-16-2016 5:30 pm |
| Event End Date | 02-16-2016 9:00 pm |
| Individual Price | $35.00 |