Meeting/Event Information
2018 Professional Development Day
March 03, 2018
10:00 AM PST to 3:00 PM PST
Add to Calendar
Ayres Lodge & Suites Corona West
1900 W. Frontage Road
Corona, CA 92882
Directions
REGISTRATION FOR THIS EVENT HAS CLOSED. NO WALK IN REGISTRATIONS ARE PERMITTED. THANK YOU
Please join us March 3rd, 2018 at our Annual Professional Development Day in Corona! The event is free for PMI-CIE Chapter members but is limited to the first 50 registered attendees. Lunch is provided!
Free For PMICIE Members!!!
Agenda
9:30 - 10:00 Check-In
10:00 - 10:10 Opening Remarks
10:15 - 11:10 Kai Dickens
11:20 - 12:10 James Reckon
12:15 - 12:45 Lunch
12:50 - 1:45 Pattie Grimm
1:55 - 2:50 Michelle Beauchamp
2:50 - 3:00 Closing Remarks
Speakers
Kai Dickens - An Extraordinary Workplace Is More Than Ping Pong Tables and Bean Bags

PDUs Awarded: 1 - Leadership
Abstract:
We have all heard the stories about companies putting ping pong tables and video game consoles in the break room. Some companies provide snacks and lunches weekly. Google and Zappos are famous for the extras they provide to boost employee engagement. Often times leaders read these stories and think that just by adding some of these elements to their culture, the team is going to be engaged, bought in and work harder. The truth is this it takes much more than these few perks to create, build and sustain an amazing company culture.
If you are looking to create the environment where your team is engaged, happy and invested – this is the session for you.
You will walk away understanding
- The top 4 mistakes companies make in regards to company culture
- Why it is important to promote a culture of failing forward vs fear of failing
-The difference between leading and managing people and teams
- Why paying your team to play is one of the best things you can do to improve engagement and profits
Speaker Biography
Kai is an Executive Leadership Coach and Team Building Consultant. He has over 15 years of experience in leadership development and brings a tremendous amount of knowledge in the areas of leadership presence and effectiveness, team building, millennial management, employee engagement and organizational culture. His passion for leadership development and talent for changing cultures lead him to create PLAYOLOGY, a transformational training company.
As the go to millennial and culture expert, he is passionate about bridging the communication and cultural gap between executives, directors, owners and millennials. Using play as the vehicle for change, he has created a unique way of improving understanding, trust and communication between the generations and teams.

James Reckon - The Care and Feeding of the Project Team Through the Eyes of a Recovering Theatrical Stage Manager

PDUs Awarded: 1 - Leadership
Abstract:
Who loves cupcakes? Project teams love cupcakes! Paul Glen, in his book "Leading Geeks" discusses how "knowledge" workers are motivated differently. Many highly technical people prefer to work individually and are not inclined to participate in teams. How do we bridge the gap between the social with the reclusive?
James' previous experience as a theatrical stage manager is filled with creating esprit de corps with producers, directors, actors, designers and running crews. Each group has a stake in the production, but is motivated in diverse ways. The same holds true for project teams. Motivation is a key to success, but how we motivate each group to be part of the team is very important. The Care and Feeding of a Project Team presents, through previous experiences and in-class exercises, some tools and techniques to help all project team members feel valued and inspired to excel.

Speaker Biography
James Reckon is a Visiting Professor for the Keller Graduate School of DeVry University. He has worked in agriculture, education, business management and entertainment. He spent his early professional career working in entertainment for the Walt Disney Company, Knotts Berry Farm and Angels Baseball. Later in his career, he found many similarities between theatre production management and project and business management.
He believes in the value of servant leadership and enhancing the quality of life for those around him. He has transformed IT organizations from silo mentality into interactive, accessible and customer focused business partners. James has presented on topics including Business Management, Project Management and Human Resources for academic, health care and community organizations.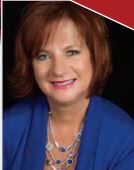 Pattie Grimm - Head, Heart, and Guts Leadership Brigning out the Best in Your People

PDUS Awarded: 1 - Leadership
Abstract: This informative and inspiring presentation reveals the secret to being a great leader and empowering your people to reach their full potential. Discover how you need to use your head, your heart, and your guts to lead in today's world of constant "white water" disruptive changes. This presentation includes practical strategies which you can use tomorrow to improve the performance, productivity and profitability of your people and your business.
.
Speaker Biography
PATTIE GRIMM has over 25 years of experience in organizational effectiveness, leadership, and team development. While leading organizations and high- performing teams, Pattie consistently leads and manages change while continually improving performance, productivity, and profitability.
Pattie empowers businesses, organizations, and leaders to lean in to change and uncertainty and lead with a confident sense of boldness and vigor that is required to succeed. She empowers leaders and teams to soar, manage their careers with authenticity and purpose.
Pattie joined Microsoft to lead and transform their Enterprise Sales Teams to be a customer-centric and sales excellence company. She worked on many Worldwide projects to transform Microsoft to be world-class sales/service leaders and sales professionals. Pattie spent three years in the Asia Pacific Region, where she led the region's customer and partner certified leadership and team trainer. Pattie's presentations are engaging, educational and entertaining.
Pattie owns her own change leadership, team development and business transformation consulting firm. She has multiple year client relationships with Microsoft, The Los Angeles Times, Mattel Toys, Total Performance (Ultramar) Oil, Intel, HP, City of Costa Mesa, State of Washington, and many others. Her company transforms her client's businesses through strategic planning, business process re-design, leader, and team development. Pattie uses her talents and role as an author, speaker, radio show host, trainer, and coach to empower people to reach their full potential so they
live their best professional and personal lives.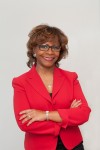 Michelle Beauchamp- Become a Person of Influence and Increase your Impact on Others
PDUS Awarded: 1 - Leadership
Abstract:
Learn simple, insightful ways to interact more positively with others, and watch your personal and professional success grow! When you create more influence with others, getting what you want also occurs.
By participating in this workshop, you will focus on two key elements of influence: Listening, and Navigating. Your communications will be understood by all parties and projects will run more smoothly by implementing tools from this session.
• Recognize the Value to Listening, Barriers to Listening, and Tips to develop better listening habits
• Identify How to get others to think ahead, make course corrections and help others stay on task to complete projects on time and within budget
• Interactions and Activities will reinforce the learning
Speaker Biography

Michelle's passion is building people up and helping them grow. Her professional and personal development and coaching company, The Champ Group helps business owners, leadership teams, and sales teams increase confidence and skill to get more clients and expand team cohesiveness to achieve even greater results. Michelle's primary emphasis has been on Sales Training and Coaching. She is also an Executive Director on the John Maxwell Speaker, Coaching and Training team, enabling her to facilitate a variety of programs in Leadership, Sales, Coaching and Speaking. She was recently selected to deliver a SUE Talk (similar to TED Talk) on the theme of No Guts, No Glory.
Michelle has been a sales leader and trainer most of her professional career. She's worked in the Telecommunications industry for over 20 years. Michelle is a Local Sales Manager for Spectrum Reach where she leads a team of sales professionals. Primary emphasis is to increase client acquisition; create the best strategies for marketing their businesses on television and the internet to ensure client retention; while creating and rewarding a solid culture of respect, accountability and fun.
Her breadth of corporate and entrepreneurial experience provides Michelle with the ability to relate to clients in both arenas. She's also owned a direct marketing franchise, a Sandler Sales Training franchise and was a Senior Sales Director with Mary Kay Cosmetics.
She served in a leadership role on the Board of NAWBO-OC (National Association of Women Business Owners) for five years. She served for two years as Vice President of Programs where she oversaw and emceed the monthly networking dinner meetings. Prior to that she launched the Business Development committee of NAWBO-OC. She enjoys being around positive, motivated women (and men) determined to excel.
Michelle has been married to Clarke for 35 years, and has two adult sons, Evan and Alex. She also has a vivacious Wheaton Terrier dog, Pinot, who she rescued two years ago.
She finished her fifth consecutive Avon Walk for Cancer in Santa Barbara in September, where she walked 39.3 miles over two days. Michelle had the fortune to be photographed at her third walk in San Francisco, the photo was featured in the national print and digital campaign of Oprah Magazine. Her individual efforts have raised over $19,000 over the last five years. She was also selected to lead a team for the Oprah Magazine, and in the last two years, represented Team O in Santa Barbara, where with the two years combined, they raised $90,000
In her spare time, Michelle enjoys spending time with family and friends, reading good books and discussing them in her book club fondly known as "Booked Solid Sisters". She is a member of Christ Our Redeemer Church, where she participates in leading the new member class. Her favorite verse is Jeremiah 29:11- "For I know the plans I have for you" declared the Lord, "plans to not harm you, plans to give you a hope and a future."
Tickets
$0.00 Member Ticket
$70.00 Non-Member Guest Ticket