Meeting/Event Information
April 2015 Dinner Meeting (2 PDUs) - Rancho Cucamonga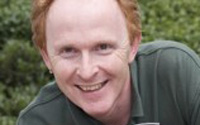 Presentation Title:
'How to Successfully Use Social Media on Your Projects' -- Presented by Cornelius Fichtner, PMP, CSM -- President of OSP International LLC
Presentation Abstract:
Where does social media fit into project management? Is social media even used on projects? And if required, how can project managers integrate social media into their projects?
This presentation examines how social media has affected individuals, organizations and projects. It proposes that social media is not a passing fad. Instead, social media is here to stay and is becoming ever more universal in how we do business and execute our projects. It is therefore the responsibility of the project manager to guide the project team in determining how to best implement and use social media on their projects.
However, we must acknowledge that social media is not without its own set of challenges. If a project can overcome these challenges, social media can ultimately become a success factor and competitive advantage. These challenges are discussed through the review of social media themes, types and lessons learned. Participants are left with a list of actionable items that will further the use of social media on their projects and will enable them to:
Understand social media trends and global usage of social media
Define social media "Themes" and "Types"
Examine practical uses of social media on projects
Describe social media lessons learned (based on survey feedback and implementations)
List actionable steps to implement social media on projects
Conclude that the project manager must lead the team in transforming how projects are executed using social media
Speaker Biography:
Cornelius Fichtner, PMP, CSM is the President of OSP International LLC and is a globally-recognized PMP and PMI-ACP Exam Prep expert. He has hosted The Project Management Podcast since 2005. In this weekly program he interviewed over 250 Project Management experts from around the world. In 2006 he developed The PM PrepCast, which is still the only podcast focused on helping project managers prepare for their PMP Exam. Currently in its 3rd iteration, The PM PrepCast has helped over 30,000 students prepare for their PMP exam.
In 2011 Cornelius launched The Agile PrepCast for The PMI-ACP Exam and has since helped over 1,000 students prepare for their PMI-ACP Exam... He was the 2007 President of The PMI Orange County Chapter, as well as a founding member of both PMI's New Media Council and PMI's Social Media Advisory Group. Cornelius lives in Silverado, California with his wife and their three computers.
Agenda:
5:30-6:00 Check-In & Networking
5:30-6:15 Upcoming Event Loop
6:00-6:45 Dinner
6:15-6:45 Dinner Meeting Deck
6:45-7:00 Break & Speaker Presentation Setup
7:00-8:45 Speaker Presentation
8:45-9:00 Wrap-Up & Raffle*
9:00-9:30 Networking
*Our speaker Cornelius Fichtner will be raffling off an OSP International LLC PMP Exam Prep or PMI-ACP Exam Prep product from the OSP International LLC Catalogue.
So please come join Cornelius Fichtner and other Southern California social media conscious project managers so that you can be inspired to lead your project teams in transforming how you execute your projects using social media. We'll see you there!
Tickets
$30.00 PMI CIE Member
$35.00 Non-Member
$15.00 Presentation Only / Student (no dinner)