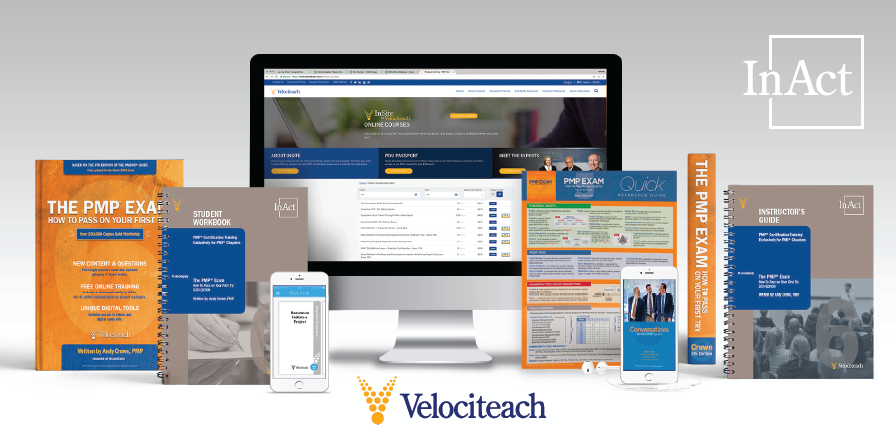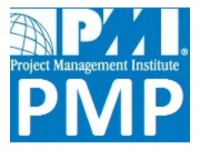 About the Presentation:
2 SEATS LEFT. Sign up before all the seats are gone.
LOCATION: Now changed to a virtual event to align with Federal and State recommendations to minimize the risk of exposure to Corona Virus.
PMI Inland Empire Chapter presents Project Management Knowledge Academy's PMP® Boot Camp which is designed to prepare students to successfully pass the Project Management Professional exam. The PMP® designation offers individuals worldwide recognition as a Project Management Professional, supported by core knowledge and understanding of critical Project Management concepts, principles and techniques.
The PMP® boot camp is comprised of a unique blend of live lecture and interactive team exercises. This PMP® Boot Camp program package has been developed for any individual seeking to pass the Project Management Institute's PMP® certification exam. If you are a project manager looking to solidify your skills, stand out to employers and maximize your earnings potential, the PMP® credential is the right choice for you. Any individual who has attended any Project Management program in the past and needs to brush up on the material needed to pass the PMP® exam would also benefit from this course.
Already certified? Certified PMP®'s get 35 PDUs for attending this course.
Dates: Friday March 20th - Sunday, March 22nd, 2020
New Location: Virtual Web Conference
Tickets
$1,145.00 PMICIE Members
$995.00 PMICIE Members Early bird rate before February 20th
$1,295.00 Non-Members
$1,145.00 Non-Members Early bird rate before February 20th
WORKSHOP OVERVIEW:
Are you studying to become a PMP®? Are you already a PMP® and need 35 PDUs toward your PMP® Continuing Certification Requirements? Then please join us on Friday March 20th - Sunday, March 22nd, 2020 as the PMI California Inland Empire chapter presents their PMP® Exam Prep Workshop in Ontario, CA.
WORKSHOP DESCRIPTION:
PMICIE's upcoming March 20th – March 22nd CAPM®/PMP® Exam Prep Workshop is a 3-Day workshop designed to prepare students how to successfully pass the PMP® and CAPM® examinations. By employing PMK Academy's professional instructor services, our Chapter ensures the highest quality of training possible for those aspiring to obtain their credentials. PMICIE helps students with their certification efforts before and after the workshop and also delivers the best prices for this type of workshop. Lastly, the Core Workshop Strategies that are delivered by our course support the core knowledge and understanding of critical Project Management concepts, principles and techniques.
The class starts promptly at 8:00 AM each day and continues with significant content right up to the end of each day at 5:30 PM. Upon successful completion each student receives a Certificate of Completion, but we will not any issue certificates early. Please arrive on time and stay until the end of the day for each day of the class. We appreciate it, and you'll be glad you did!
The release of PMBoK® 6 raises the bar for project management practitioners providing the most relevant knowledge and skills sought by recruiters and employers.
3 Days of intense, hands-on coursework led by two expert instructors.
This course offers the most comprehensive study materials in the industry. The complete resource package includes:
THE PMP® EXAM: HOW TO PASS ON YOUR FIRST TRY BY ANDY CROWE: The textbook defining exactly what to study for the test, how to learn it, how to apply it, and why it is important
PREDEVELOPED SLIDE DECK: A PowerPoint presentation with presenter's notes making it easy to facilitate the curriculum
FLASHCARD APP: 250+ flashcards on an easy to use app. Sort, review, flag and retain all inputs, tools, and outputs.
CONVERSATIONS ON THE PMP® EXAM: Audio tracks of PM experts discussing their insights into PMP® Exam topics, and tips and tricks to help you pass
QUICK REFERENCE GUIDE: 6-page, laminated study guide that presents all 49 processes along with key inputs, tools and outputs
STUDENT WORKBOOK: Print out of the entire slide deck with space for taking class notes
TESTING APP: Phone/tablet app filled with practice test questions
PASS THE PMP® ONLINE: 35 hours of online modules, over 1000 practice test questions, exercises, and more accessible 24/7 (3 months)
ONLINE TESTING SIMULATOR: Includes Practice Test A, B and C for a total of 600 additional questions accessible 24/7 (3 months)
PROCESS EXPLORER: An online tool providing a dynamic and interactive view of the entire process framework
FORMULA SHEETS: Various formula sheets and handouts help students memorize, understand and perform needed calculations
CERTIFICATE OF COMPLETION: Proof of obtaining 35 Accredited Contact Hours/PDUs
Objectives:
PMI's Certification Boot Camps provide candidates with accelerated training focused on the PMP® Certification's Exam objectives
The Boot Camp is comprised of a unique blend of live lecture and interactive team exercises
Live exercises allow the student to apply what was learned in the classroom to prepare them for the situational analysis questions on the PMP® Exam
The Boot Camp covers the project management framework, including the five Process Groups and ten Knowledge Areas and 49 Processes
The Boot Camp utilizes over 1000 simulated online exam questions to prepare the student for the real PMP® Exam
WORKSHOP LOGISTICS:
Class will be virtual web conference. You will receive a final email with the exact access credentials the day before the class. Class runs from 8:00 AM – 5:30 PM each day so please allow yourself enough time to be ready to start, promptly at 8:00 AM.
REGISTRATION INFORMATION:
Stacey Wong, President
E-mail: This email address is being protected from spambots. You need JavaScript enabled to view it.
Phone: 818-398-6767
Cancellation and Refund Policy: Event registrations must be cancelled no later than seven days prior to the start of the event in order to be eligible for a refund. With a few exceptions, we will refund your eligible event registration fees in the same way you paid for them less the cost of any training materials you have received. We will process registration cancellations that are eligible for refund within 15 business days of your request for refund. No refunds will be provided for registration cancellations occurring less than seven days prior to the start date of the event. Event registrations cancelled less than seven days prior to the event will be issued a full credit to attend the same event at a future date less the cost of any training materials you have received. To cancel send an email to This email address is being protected from spambots. You need JavaScript enabled to view it. and include your name and the event