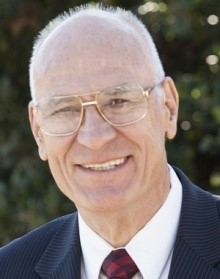 Saturdays August 15, 2020 – October 31, 2020
NOTE: PMI CIE is seeking your input to determine the workshop location via a 3-question survey before July 23, 2020. Click this link to access the Survey
Starting August 15, 2020 – Learning Opportunity – Tammo Wilkens: BEYOND THE PMP: Become a better project manager.
Tammo Wilkens, P.E., MBA, PMP, CSM is bringing his renowned project management program to our chapter members and guests. This is a learning opportunity that is guaranteed to make you a better project manager than you are now, regardless of your current project management skills. The Project Management Foundation Certificate Program is an in depth journey through the entire range of project management functions, based on the PMI PMBOK® Guide 6th Ed. It is for projects of all sizes.
This program is designed for people who:
want to hone their project management skills
want to learn what project management is all about
want to earn up to 66 PDUs across all three sides of PMI's Talent Triangle
want to enter the project management profession
want to enhance their chance of promotion
might be interviewing for a new position
want to have the knowledge base for the PMP or CAPM exam
What makes this program so unique?
It is based on a certificate program that has been delivered continuously for the last 13 years. It is backed by the experience of a veteran project manager who has been on all sides of projects: government and public agencies or private industry, clients or contractors. It merges academics with real world experiences from the trenches. It is taught by an instructor who has received overwhelmingly positive evaluations from his students.
Course Objective:
For students to gain an understanding of project management as a scientific and professional business function; to gain a thorough understanding of the PMBOK® Guide; become comfortable and confident in managing projects of all types and sizes; enhance the student's skills in the practice of project management. While PMP Exam Prep courses provide guidance and confidence in passing the CAPM or PMP exam, this program teaches you the knowledge that you need to take the exam with confidence. Numerous students who have taken this program have passed the PMP exam on their first try.
Learning Outcome:
At course completion, the successful student will:
Understand the meaning of what a "project" is and what is meant by "project management"
Appreciate the scope and purpose of project management
Know what it takes to be a good project manager
Grasp an understanding of all the knowledge areas and processes considered part of the body of knowledge
Fully understand how these project management functions interact and the meaning of integrated project management
Have an appreciation of how the academics relate to the real world
Program Format and Content:
The program consists of 66 contact hours, devoted to all three sides of the Talent Triangle. Attendees are organized into project teams who will chose their own projects to provide the basis for numerous activities and exercises. The instructor satisfies all three major learning modes of students: Visual, audio and tactile. This assures that no matter what a student's primary mode is, he/she is bound to be engaged effectively. Class activities are a combination of presentation, group discussion, team exercises and homework to reinforce the learning experience. The instructor requires that students participate in the interactive class exercises and discussions; questions are always encouraged. Homework is reviewed in the following class as another group learning experience.
The entire set of visual material used in class will be made available electronically to students. Students will, however, be required to obtain their own copy of the PMBOK® Guide, 6th Ed., either hardcopy or electronically. It is anticipated that most students already own a copy of it. It is the only textbook required for the entire course.
Program Certificate
Students who complete the entire program, with verified attendance, will receive a Certificate of Completion for Project Management Foundation Program from the PMI CIE Chapter.