Mar 10, 2020 Dinner Meeting - David Gelperin & Chapter Networking 2 PDU Event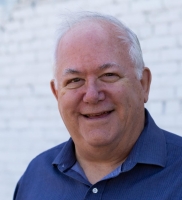 Complexifying Requirements
Dr. David Gelperin, Chief Technology Officer ClearSpecs Enterprises

Dr. Gelperin has learned through firsthand experiences that few project stakeholders and academics appear to understand some basic concepts of software requirements development (SRD). Furthermore, the solution is not in the textbooks because they are rife with simplistic models. This presentation covers new perspectives on the goals and strategies of SRD, achieved by condensing 20 years of discovery into a set of pragmatic concepts and practical tactics for addressing major SRD challenges and their mitigations. Dr. Gelperin will describe the limitations of the current simplistic models of quality attributes and requirements types and provide essentially complex models to replace them. ​
David Gelperin is CTO & President of ClearSpecs Enterprises in Minneapolis, MN. With more than 50 years of experience in software development with an emphasis on requirements, requirements risk management and software quality, verification and test (SQVT), he also has extensive experience as a SQVT coach, instructor, project manager and project lead. He is a co-founder of Software Quality Engineering (now Techwell), was a catalyst for the launch of Better Software magazine and is the author of numerous articles on software engineering, testing and requirements. He chaired the working groups developing the ANSI/IEEE standards on software testing – 829 on software test documentation and 1008 on software unit testing.
David received a PhD in Computer Science from the Ohio State University but has managed to help project managers and software verifiers do useful work anyway. His book, Understanding Requirements: Beyond the Basics (2017), is available on Amazon.com.
Agenda:
* 5:30-6:00 Check-In
* 5:30-6:15 Upcoming Event Loop
* 6:00-6:45 Dinner
* 6:15-6:30 Dinner Meeting Deck
* 6:30-6:45 Break & Speaker Presentation Setup
* 6:45-7:50 Speaker Presentation Dave Gelperin
* 7:50-8:00 Break
* 8:00-8:50 Speed Networking Event with Chapter Leadership
* 8:50-9:00 Wrap-Up
* 9:00-9:30 Networking
Location: Cara Mia Italian Restaurant & Bar
7945 Vineyard Ave D-7 Rancho Cucamonga, CA 91730
(909)-360-1498
Event Properties
| | |
| --- | --- |
| Event Date | 03-10-2020 5:30 pm |
| Event End Date | 03-10-2020 9:30 pm |
| Registration Start Date | 01-15-2020 |
| Cut off date | 03-10-2020 11:55 pm |
| Individual Price | See registration to select ticket price |
| No. of Leadership PDUs | 2.0 |
| Location | Cara Mia Italian Restaurant & Bar |