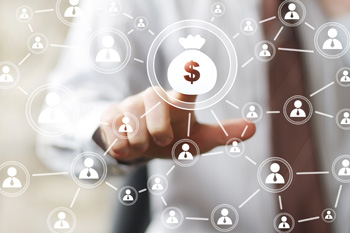 No matter what services or products a business offers, its projects must be efficiently developed and delivered on time and within budget. Individuals who can cost effectively shepherd a project from inception to completion are in great demand in today's workplace.
More than ever, today's managers are asked to do more with less. Resources are scarce, deadlines are short and budgets have never been tighter. In this environment successful management of a project from beginning to end is difficult. It requires careful planning and the application of insightful strategies and cutting-edge concepts.
In today's challenging business environment, a company may fail if it can't develop and deliver competitive products or services on time. Certification will give you the skills and confidence to bring new products and services to market on time and on budget. The education you will receive through PMICIE's PMP Exam Prep and Certified Scrum Master workshops will make you a more valued contributor to your organization and help your career advance.
Completing one of the certification workshops offered by PMICIE provides you a wide range of important benefits. The strategies and knowledge gained in the workshops will prepare you to pass the certification exams on the first try and obtain your certification designation. Designations following your name demonstrates to current and potential employers that you possess a solid foundation of experience and education in project management that can have a positive impact on bottom-line results. Project management certification is so important today that many organizations require their employees be certified in order to retain their positions.
Project Management Professional (PMP)®
The PMP® credential recognizes demonstrated knowledge and skill in leading and directing project teams and in delivering project results within the constraints of schedule, budget and resources. Certified Project Management Professionals are part of a successful group of practitioners who pursue this level of certification to enrich and advance their professional careers. Increasingly, many corporations require the credential for personal advancement within the organization or for initial employment.
Certified Associate of Project Management (CAPM)®
The CAPM® credential recognizes a demonstrated understanding of the fundamental knowledge, processes and terminology as defined in A Guide to the Project Management Body of Knowledge (PMBOK® Guide) that are needed for effective project management performance. If you're a less experienced project practitioner looking to demonstrate your commitment to project management, improve your ability to manage larger projects and earn additional responsibility, and stand out to potential employers, the CAPM certification is right for you.
Certified Scrum Master (CSM)®
A Certified ScrumMaster® helps project teams properly use Scrum, increasing the likelihood of the project's overall success. CSMs understand Scrum values, practices, and applications and provide a level of knowledge and expertise above and beyond that of typical project managers. CSMs act as "servant leaders," helping the rest of the Scrum team work together and learn the Scrum framework. CSMs also protect the team from both internal and external distractions.