Your help is critically needed this holiday season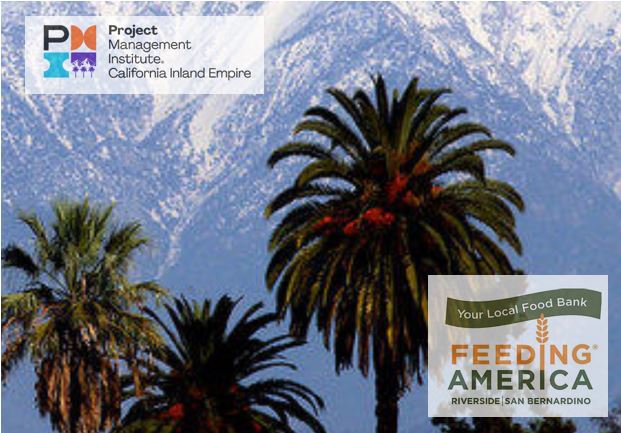 Your help is critically needed this holiday season. Over 400,000 Inland Empire residents experience food insecurity. PMICIE has a great opportunity to help in the community. Join the PMICIE20 team today to help those in need.
It is quick and easy to participate. Simply text PMICIE20 to 71777 or visit The PMICIE20 TEAM SITE and donate any amount you can to Feeding America Riverside | San Bernardino.

You can help alleviate the devastating impact of hunger in the Inland Empire. PMICIE hopes to raise at least $500 by 12/31/2020.

Currently, PMICIE has 455 members. If each member contributes $20 each, enough money would be raised to provide over 72,000 meals. Even if you are not a member of PMICIE, you can still make a difference by texting PMICIE20 to 71777 or visiting The PMICIE20 TEAM SITE

PMICIE wants you to be a part of PMICIE20 because 1 out of every 5 children is food insecure in the IE. Let's make a difference right now!
Let's team up with Feeding America Riverside | San Bernardino. To make a difference please text PMICIE20 to 71777 or visit The PMICIE20 TEAM SITE