10 Ways to Stay Current and Earn PDU's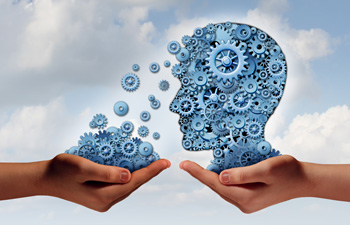 Staying current on today's leading practices is a critical factor for personal and organizational success. The challenge to stay on top in a complex and quick-paced marketplace requires commitment to continuing education. Strong project leaders build strong teams that accomplish organizational goals faster, more cost-effectively and with better morale among team members.
Obtaining Professional Development Units (PDU's) from PMICIE Chapter events develop the wide range of skills necessary for career advancement. Chapter PDU events offer chances to network, gain knowledge and expand your understanding of our field so that you can be better prepared for the next step in your career.
For all PMI certifications except the CAPM®, you are required to adhere to the Continuing Certification Requirements, which support ongoing professional development through education and giving back to the profession.
Fortunately, there are plenty of opportunities to earn professional development units (PDUs) toward maintaining your credential(s).
Continue Your Education
PMICIE Chapter Participation: Participating in chapter events and meetings is a great way to earn PDUs and take advantage of valuable networking opportunities with your peers.
E-Learning: PMI's e-learning increases your understanding of project management by applying real-world knowledge through simulations. E-Learning opportunities include PMI eSeminarsWorld courses and PMI Publication Quizzes. E-learning also offers flexibility with your schedule.
The PDU Advantage Program gives PMI members the opportunity to earn PDUs quickly and at no additional cost through their PMI membership. Start now by viewing PDU earning opportunities available as part of PMI membership. Not a member? Join now.

MyPMI Mobile App: Are you a current member? Take charge of your information with the myPMI Mobile App. Now available from iTunes and Google Play.

PMI Global Congresses and Regional Events: Attend a congress or regional event and learn, network and get inspired.

Registered Education Provider (R.E.P.) Courses: There are more than 1,100 PMI R.E.P.s worldwide who offer courses that are pre-approved for PDUs.

Self-Directed Learning: PMI will recognize activities that involve personally conducted research or study, including discussions or coaching sessions with colleagues or clients. Such activities should make use of informational materials like CD-ROMs, articles, books, videos or instructional manuals.

Give Back to the Profession
Earn PDUs for providing your professional services to an organization or group outside of your employer; this includes any elected offices you hold for a PMICIE! We have many volunteer opportunities within the chapter visit our volunteer benefits page for more info.
Doing Your Job: When you practice project management professionally (project scheduling, risk, or program), you can claim PDUs. If you work every day as a project manager, this counts toward credential maintenance.

Create new content. Contribute to the body of knowledge by creating webinars, articles, blog posts and more on ProjectManagement.com and through PMI publications.