Future Meetings

BRAND AND LAND COMES TO PMICIE – DO NOT MISS IT – THIS IS FOR EVERYONE
Whether you are in transition or not, this hands-on event will improve your marketability and odds of landing that job or promotion you so much desire.
Is your resume the best it can be for today's job market? Is your LinkedIn profile as effective as it can be? Do you feel comfortable going into a job interview? Do you have problems establishing a people network?
If the answer to any of these questions is "no" or even "I'm not sure", then you owe it to yourself to take advantage of this truly unique opportunity.
Your PMI Inland Empire Chapter is pleased to present the Brand and Land professional development event conducted by Signofied Services. John Signo and his team have been enthusiastically embraced by numerous PMI chapters across North America and now it's our turn.
Brand and Land is a one-day 5-hour weekend event that teaches PMI chapter members how to improve their personal marketability by teaching the following skills:
Resume Writing
LinkedIn Profile Optimization
Application Tracking System
Networking
For more information, check out the Brand and Land video!
Speaker Bio
John Signo is currently a Senior Project Manager at Bank of America, managing cybersecurity projects with the goal of reducing identified risks while protecting the enterprise and its clients. He has previous work experience at J Walter Thompson, IBM, and BNSF Railway, providing Project Management and Systems Engineering work. John continues to be an active member of PMI Dallas and PMI Dallas Toastmasters since 2014 and 2015, respectively. He is an advocate for PMI certifications and currently holds the PMI PMP and PMI ACP certifications. In his spare time, he provides sessions on "Branding to Land Your Next Gig" using LinkedIn, resumes, and an online ATS tool. In addition, he continues to mentor PMP and ACP candidates as they prep for their certification exams.
| | |
| --- | --- |
| Event Date | 10-14-2023 8:00 am |
| Event End Date | 10-14-2023 2:00 pm |
| Cut off date | 10-14-2023 10:00 pm |
| Individual Price | See registration to select ticket price |
| Location | Virtual Event/Web Conference |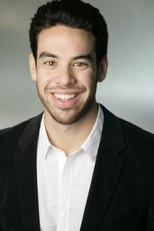 Samuel Drauschak - Unlocking Opportunities to Increase Customer Satisfaction through Process Science
Presentation Abstract
In today's competitive business landscape, organizations are constantly seeking ways to enhance customer satisfaction. One effective approach is to harness the power of process science to identify and eliminate bottlenecks, streamline operations, and ultimately deliver a superior customer experience. This presentation will delve into the various opportunities that can be unlocked through the application of process science, providing valuable insights and actionable strategies for organizations looking to enhance customer satisfaction.
Speaker Bio
Sam Drauschak is the Co-founder and Chief Process Scientist at Truvle, whose mission is to assist businesses in reducing wasteful activity by providing them with innovative tools, software and expert content. With over a decade of experience in management consulting, Sam has worked with companies in financial services, resources, legal services, media, and digital services to simplify and improve their operations using business science fundamentals.

He is the author of Becoming A Conscious Business, a book that explores the efficiency of biological systems and how to apply them to modern businesses.

Leading his team at Truvle, Sam helps organizations achieve maximum efficiency in business processes and energy flow. Samuel has also developed the Truvle Mapping Language (TML), a universal process mapping language adopted as the standard for multiple large enterprises globally.

Sam has been a featured speaker at IIBA and Columbia University, sharing his experience in process consulting. He was also proudly featured in the Top 100 Magazine, recognized for his exceptional contributions to process mapping language. Sam's expertise spans process improvement, cost reduction, operational redesign, and more, working with global firms and Silicon Valley clients.

He holds an MBA from the University of Richmond, a B.A. from the University of Virginia, and certifications in Lean, Six Sigma, Change Management, and Project Management.
| | |
| --- | --- |
| Event Date | 10-17-2023 6:00 pm |
| Event End Date | 10-17-2023 8:00 pm |
| Cut off date | 10-17-2023 10:00 pm |
| Individual Price | See registration to select ticket price |
| No. of Ways of Working PDUs | 2.0 |
| Location | Virtual Event/Web Conference |
Holiday Event: New Member Orientation & Networking Event
PMICIE conducts New Membership Orientation Sessions designed to welcome you and give you the opportunity to understand what our Chapter is all about and the benefits of membership
This session is for all new and existing members.
We will also have a random drawing from all of the attendees for a $25 Amazon e.card.
Be sure to register to save your seat.
Location:
Mimi's Cafe
2230 Griffin Way Corona, CA 92879
If you have questions or comments contact the Chapter, by email This email address is being protected from spambots. You need JavaScript enabled to view it.
| | |
| --- | --- |
| Event Date | 12-05-2023 6:00 pm |
| Event End Date | 12-05-2023 8:00 pm |
| Cut off date | 12-05-2023 10:00 pm |
| Individual Price | Free |
| Location | Mimi's Cafe |