January 17, 2023: Judy Hersch - Effectively Communicating In Challenging Times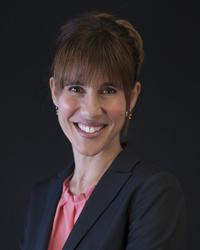 Judy Hersch - Effectively Communicating In Challenging Times


Presentation Abstract
One of the greatest causes of stress and energy drain is ineffective and inefficient communications. In fact, 70% of workplace mistakes can be traced back to problems in communication.

In this interactive webinar, you will learn and practice scientifically validated techniques to:

> Think clearly from a more emotionally balanced and coherent perspective to achieve the best outcomes.

> Create more harmonious interactions, align team members, reduce stress and energy drains, and foster mutual respect among co-workers, team members, and family members.

> Create productive conversations where you can be more authentic in your communication, truly understand what the other person is saying, and better communicate your own perspective.

> You will be given handouts with the "Quick Steps" to easily implement what you've learned.
Speaker Bio
Judy Hersch is the Founder and Chief Executive Officer of Evolution Solutions, a Professional Coaching Organization leading individuals, groups, and organizations worldwide in building extraordinary lives, businesses, relationships, and results.

She is certified as an Executive Coach, a Life Mastery Consultant and HeartMath Trainer. She has worked with leaders in Fortune 1 – 500 companies, as well as small businesses and individuals seeking to turn ordinary lives into extraordinary lives.

Judy has also had a 20-year career as a certified project management professional (PMP) in the pharmaceutical and IT industries. She graduated with a Master of International Business Administration from Florida International University where she further advanced her work with leaders, teams, and organizations from different cultures around the world.

She has a unique toolbox of resources to create custom experiences for each client, leveraging cutting edge tools, practices, and principles from various disciplines, including project management and conscious leadership, quantum science, epigenetics, and heart-brain coherence.
Event Properties
| | |
| --- | --- |
| Event Date | 01-17-2023 6:00 pm |
| Event End Date | 01-17-2023 8:00 pm |
| Cut off date | 01-17-2023 10:00 pm |
| Individual Price | See registration to select ticket price |
| No. of Power Skills PDUs | 2.0 |
| Location | Virtual Event/Web Conference |