May 10, 2022: Leadership Forum - Will Conaway & James Reckon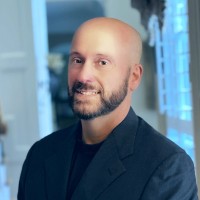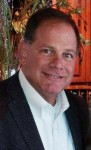 PMICIE presents a very special virtual event:
The PMICIE Leadership Forum continues on Tuesday, May 10, 2022 6-9 PM Pacific.

This evening of Q&A will present Will Conaway, Strategic Growth Digital Transformation Technology Leader, and will be moderated by James Reckon, PMICIE President,
The PMICIE Leadership Forum is a series of presentations that feature guest speakers who are leaders from a variety of professions and backgrounds. During this event, leaders share their experiences in moving up and throughout organizations and will answer questions to give advice about career growth.
Will Conaway is an award-winning Technology Executive at large healthcare systems, specializing in strategy and growth, and has extensive experience as an executive leader in healthcare, organizational strategy, organizational operations, negotiations, mergers & acquisitions, leadership, international business, information technology, and transformation, consulting, and delivery.

Concurrent with his executive roles in healthcare, Will teaches at Cornell University's ILR School, and Cornell University' Sloan School of Human Ecology working with masters-level students in leadership, strategy and healthcare and he facilitates courses for eCornell.

Will is recognized for his continuing contributions to strategic planning, growth, and innovation in healthcare, and is a highly sought-after SME speaking at universities and tech councils across the country. He was the keynote speaker at Cornell University's August 2019 ILR School's EMHRM Graduation and the featured speaker at Kansas State University in October of 2019. He was the emcee and moderator for the CIO & CISO Southern California Summit in March 2020.

Will served on the Board of Governors at the Federation of American Hospitals, FAH Cybersecurity Committee, Manifest MedEx Advisory Committee (HIE), AT&T's Healthcare Advisory Council, Verizon's Healthcare, Insurance, and Life Sciences Customer Advisory Board, and was a member of the American Heart Association 2020 ELT, and the Chair of Kansas State University Psychology Sciences Alumni Advisory Council 2020. He is a member of the Los Angeles World Affairs Council, serves on the AEHIT CHIME Board, Forbes Technology Council, and Fast Company Executive Board.

Will is a recipient of the 2020 & 2022 Constellation's Business Transformation 150 (BT150) award, Becker's Hospital Review's 100 Hospital and Health System CIOs to Know for 2019. He was a finalist for The Millennium Alliance's 2019 Healthcare Innovator of the Year.

Will has appeared in leading industry magazines: Martha Heller and the feature of a Movers and Shakers, American Healthcare Leader magazine, and HealthTech magazine, and is frequently quoted in Becker's Hospital Review and the Forbes security and technology blogs. He was featured in the September 2019 issues of Business Chief magazine and Gigabit magazine, and in the Spring/March 2020 issue of Global Healthcare, was a feature of Becker's Podcast for Healthcare Executives in December 2019, and a podcast on for C-Suite Reports by the Becker Group in April 2020. Will has also had several articles published in Forbes.
James Reckon (Moderator) is a Visiting Professor for the Keller Graduate School of DeVry University and has been in business and IT management for almost 40 years. He has worked in agriculture, healthcare, education, business management and entertainment. He spent his early professional career working in entertainment for the Walt Disney Company, Honda Center and Angels Baseball. Later in his career, he found many similarities between theatre production management and project and business management for such companies as First American, Prime Healthcare, Insurance Marketing Group, BAX Global, US Foods, Ares Management and Volt Information Sciences. He believes in the value of servant leadership and employee engagement. He has transformed organizations from silo mentality into interactive, accessible, and customer focused business partners. James is currently serving as Chapter President of PMICIE, Vice President for the Cal State Pony of the Americas Club, is an active volunteer for the Children's Museum of La Habra and serves as a Governing Board Member for CDM Media's CIO/CISO Forum.
Event Properties
| | |
| --- | --- |
| Event Date | 05-10-2022 6:00 pm |
| Event End Date | 05-10-2022 8:00 pm |
| Cut off date | 05-10-2022 10:00 pm |
| Individual Price | See registration to select ticket price |
| No. of Businiess Acument PDUs | 1.0 |
| No. of Ways of Working PDUs | |
| No. of Power Skills PDUs | 1.0 |
| Location | Virtual Event/Web Conference |