January 2016 Dinner Meeting - Rancho Cucamonga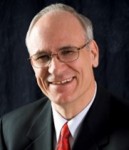 Presentation Title: Why Agile VS. Waterfall? – Presented by Tammo Wilkens, P.E., PMP, CSM
PDU Category: Technical Project Management
Presentation Abstract:
For years Agile has been discussed as an alternative to the more traditional Waterfall method of managing projects. This presentation addresses the juncture and commonality that these two methods actually share. Tammo will present a very brief overview of Agile to make sure all members of the audience will understand the concepts. He will go on to review the common comparisons between Agile and Waterfall and then to point out that the two methodologies are not actually mutually exclusive, but belong together in a comprehensive, multi-level approach to getting the work done.
He will demonstrate that the concept of Agile is at least 5 decades old and relate his personal experience on his first agile project executed back in 1969. His demonstration will include the use of Microsoft Project in managing an Agile project.
This presentation will answer the "agonizing" question of what role a project manager should fill in an Agile project. The presentation will include a hands-on activity to demonstrate the core concept and an attempt to bring peace between the two seemingly opposing factions.
Speaker Biography:
Tammo T. Wilkens, MBA, P.E., PMP, CSM has 50 years of experience, including 31 years of experience in project management, following 14 years in engineering and design of large capital projects. He has managed various projects in software, engineering and construction industries, both in the private and public sectors and for owners and contractors. He has lectured and presented papers in multiple areas of project management and is a recognized subject matter expert in planning & scheduling and earned value management. His experience includes professional development and mentoring of employees, training students in scheduling software systems, as well as developing and delivering PMP exam preparation courses. He was on Project Management Institute's Core Team for the Practice Standard for Scheduling and has taught scheduling software classes in both companies' premises and classroom settings. Mr. Wilkens is the author of the training manual for his Microsoft Project courses and continues to be a prolific contributor on project management discussion forums on LinkedIn.
Agenda:
5:30-6:00 Check-In
5:30-6:15 Upcoming Event Loop
6:00-6:45 Dinner
6:15-6:45 Dinner Meeting Deck
6:45-7:00 Break & Speaker Presentation Setup
7:00-8:45 Speaker Presentation
8:45-9:00 Wrap-Up & Raffle
9:00-9:30 Networking
Tickets
$30.00 PMI CIE Member
$35.00 Non-Member
$15.00 Presentation Only / Student (no dinner)
$15.00 Presentation Only
Documents
Why Agile VS. Waterfall?
Event Properties
| | |
| --- | --- |
| Event Date | 01-19-2016 5:30 pm |
| Event End Date | 01-19-2016 9:00 pm |
| Individual Price | $35.00 |