PMP Exam Prep Workshop - First Quarter 2016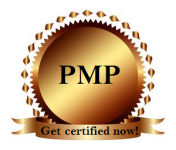 February 04, 2016
8:00 AM PST to 5:30 PM PST
DeVry University Pomona
901 Corporate Center Dr.
Pomona, CA 91768
Directions
WORKSHOP OVERVIEW:
Are you studying to become a PMP? Are you already a PMP and need 35 PDUs toward your PMP Continuing Certification Requirements? Then please join us on Thursday, February 4th - Saturday, February 6th as PMI California Inland Empire chapter presents their PMP Exam Prep Workshop in Pomona, CA.
WORKSHOP DESCRIPTION:
PMICIE's upcoming February 4th CAPM/PMP Exam Prep Workshop is a 3-Day workshop designed to prepare students how to successfully pass the PMP and CAPM examinations. By employing PMK Academy's professional instructor services, our Chapter ensures the highest quality of training possible for those aspiring to obtain their credentials. PMICIE helps students with their certification efforts before and after the workshop and also delivers the best prices for this type of workshop. Lastly, the Core Workshop Strategies that are delivered by our course support the core knowledge and understanding of critical Project Management concepts, principles and techniques.
The class starts promptly at 8:00 AM each day and continues with significant content right up to the end of each day at 5:30 PM. Upon successful completion each student receives a Certificate of Completion, but we will not any issue certificates early. Please arrive on time and stay until the end of the day for each day of the class. We appreciate it, and you'll be glad you did!
WORKSHOP MATERIALS: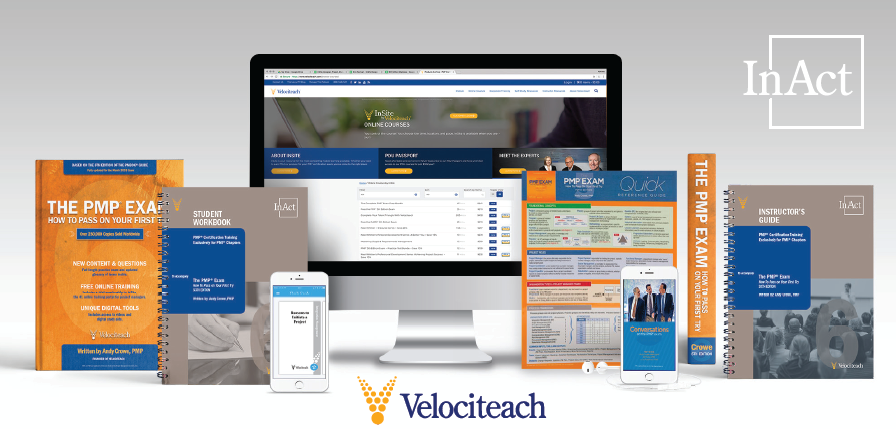 State of the Art Training Package!
3 Days of intense, hands-on coursework led by an expert instructor.
Andy Crowe's How to Pass the PMP 5th Edition - An award winning textbook provided by Velociteach.
Our Exclusive Student Work Book - Includes all presentation slides, case studies and detailed answer sheets.
Tools and tricks to pass the exam the first time
35-hours of contact material - This course satisfies the PMI training requirement needed to sit for the PMP exam (minimum of 35 hours)
Over 1000 questions practice exams - Simulates the real PMP exam conditions
Quick Reference Guide– A convenient and invaluable tri-fold study guide containing the most important exam content.
Study Flash Cards– Designed to help reinforce the key exam points, formulas, and definitions.
Detailed Formula Sheets - Will help you retain all the key formulas for the PMP exam.
Conversations on the PMP Exam– A 6-disc CD set of roundtable discussions about PMP exam strategies and PM best practices.
Instructors have access to OverSite which allows them to monitor student progress and scores within InSite
Bonus: One consulting session with the instructor for anybody who is interested.
PMP Boot Camp Study Guide which is comprised over 100+ pages of material to guide you to pass the PMP Exam on your first try!
Unlimited Access to 8 hour online review course
3 Months of access to the full 35 hour online PMP course through InSite
As a member of this course, you will also enjoy access to several online resources:
3 months of access to InSite – Practice Test - A 200 question exam exercise. Scores are broken down by knowledge area and process group.
Student workbook of over 500 pages in color which includes all the PowerPoint slides from the course, exercises and case studies.
Network with your classmates to develop a study group (post-workshop)
WHY CHOOSE PMICIE?
The PMP Exam Prep Workshop is comprised of a unique blend of live lecture and interactive team exercises. This PMP Boot Camp program package has been developed for any individual seeking to pass the Project Management Institute's PMP certification exam. If you are a project manager looking to solidify your skills, stand out to employers and maximize your earning potential, the PMP credential is the right choice for you. Furthermore, individuals that are already Certified PMP's get 35 PDUs for attending the course.
OBJECTIVES:
PMI's Certification Workshop provides candidates with accelerated training focused on the PMP Certification's Exam objectives.
Live exercises allow the student to apply what was learned in the classroom to prepare them for the situational analysis questions on the PMP Exam.
The Workshop covers the project management framework, including the five Process Groups and ten Knowledge Areas and 47 Processes
The Workshop utilizes over 1000 simulated online exam questions to prepare the student for the real PMP Exam.
WORKSHOP LOGISTICS:
Class will be hosted at DeVry University, located at 901 Corporate Center Dr. Pomona, CA 91768. Please print a Google Map or load it in your GPS. You will receive a final email with the exact room number the day before the class. Class runs from 8:00 AM – 5:30 PM each day so please allow yourself enough time for traffic and parking and still be in your seat, ready to start, promptly at 8:00 AM. Parking is free at the DeVry University Campus, so feel free to park anywhere around the building perimeter.
FOOD SERVICE:
8:00 AM continental breakfast, mid-morning refreshments, lunch, and mid-afternoon snacks are included in the cost of the workshop. If you have specific preferences such as vegetarian or specific requirements such as no gluten, please bring what you need. We will try to have a cross-section of foods to meet everyone's needs but we cannot support specific requests at this time.
DRESS CODE:
In order to facilitate student comfort during these hardworking training sessions, the dress code is business casual, so jeans and polo shirts are acceptable. The classroom may be cold, so ensure that you bring a sweatshirt or similar, just in case.
REGISTRATION INFORMATION:
Bill Parris, Vice PresidentProfessional Development
E-mail:This email address is being protected from spambots. You need JavaScript enabled to view it.
Phone: (951) 623-3132
Cancellation and Refund Policy: Event registrations must be cancelled no later than seven days prior to the start of the event in order to be eligible for a refund. With a few exceptions, we will refund your eligible event registration fees in the same way you paid for them less the cost of any training materials you have received.
We will process registration cancellations that are eligible for refund within 15 business days of your request for refund.
No refunds will be provided for registration cancellations occurring less than seven days prior to the start date of the event. Event registrations cancelled less than seven days prior to the event will be issued a full credit to attend the same event at a future date less the cost of any training materials you have received.
Tickets
$1,295.00 Non-Members
$1,145.00 Earlybird rate before January 8
$1,145.00 PMICIE Members
$995.00 Earlybird rate before January 8
Event Properties
| | |
| --- | --- |
| Event Date | 02-04-2016 8:00 am |
| Event End Date | 02-04-2016 5:30 pm |
| Individual Price | $1,295.00 |